Staff Development

Lunch & Learn: Thursday, February 2, 2017
Is Your Data Safe from Disaster?
Would you ever decide that you don't need home insurance? Your belongings are often irreplaceable, or hold sentimental value, and can be very costly to replace. The same is true of your data. How long would it take you to enter it all again, or scan from hardcopies? What data would be lost forever?
Backup is insurance for your computer. A computer can be replaced easily, but your data can be irreplaceable or very costly to recover. Join Heather Stevens and Jeff Blake of SSTS who will introduce you to some backup options for the office and home.
A light luncheon will be served. Please RSVP no later than Tuesday, January 31, 4pm to Angelica Lucaci at alucaci@uwo.ca
Lunch: 11:30-12:00 SSC 5230, Session 12:00-1:00, SSC 5220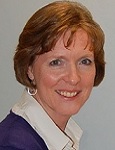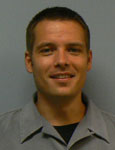 Heather Stevens is the Manager of Social Science Technology Services. She has been working in Information Technology for over twenty-five years.
Jeff Blake is a Systems Administrator in Social Science Technology Services. He has served in that role at Western for over three years but he has worked in Information Technology for over twelve years.
---

The Committee thanks the Office of the Dean of Social Science for their generous support of Staff Development.
---
The success of any organization depends upon its employees. In the Faculty of Social Science, we wish to create a working culture that supports and develops our staff members. Staff development involves personal development, professional workplace development, and advancement of information technology skills. Any staff member in the Faculty is eligible to participate.

Mission Statement
To promote the professional and personal development of staff within the Faculty of Social Science by sharing skills, by identifying resources, and by facilitating opportunities for development within the Faculty. To advocate for the resources and programs to meet these needs.
NOTE:  Some Seminars may be open to staff only in the Faculty of Social Science.
Committee Members
Karin Feulgen (Economics), Erika Hill (Geography), Angelica Lucaci (Geography), Wendy Palmer (Office of the Dean), Susan Smith-Goddard (Psychology), Christine Wall (Anthropology)