International Experience
Paul Conway - SSHRC Doctoral Fellowship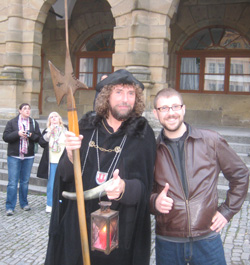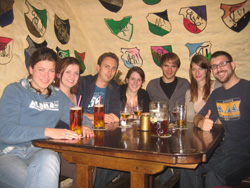 I obtained a Michael Smith Foreign Study Supplement for a four month research stay from May-August 2010, working with Dr. Fritz Strack at the Social Cognition Lab at The University of Würzburg in Germany (Universität Würzburg). I really enjoyed my time in Germany, and managed to pick up some of the language and culture. My research project itself didn't work out, but I ended up with an authorship on a different paper that is currently under review.
 
During my time in Germany I also met various other German researchers, and even presented some work in a sister lab--the Mussweiler Social Cognition Lab at The University of Cologne (Universität zu Köln). Fast forward to today--I recently accepted a two-year post-doctoral position working with Dr. Mussweiler in Cologne beginning this September. One of the reasons I felt confident accepting this position was due to the success of my previous four-month research exchange. I understand the German academic system and I have the practical skills necessary to make the transition to a country where English is not the first language. On their end, Dr. Mussweiler's group is excited to bring in someone with North American training and connections--they have had mixed success in the past, as some previous post-docs did not adapt well to life in Germany, perhaps because they lacked the experiences I had.
 
I should mention that I would have never obtained either position without the research training, letters of reference, and other forms of support from Western faculty, to say nothing of their overseas connections. I should also mention that prior to my travel to Würzburg, Western brought in several Würzburg students for brief exchanges here in Canada. Knowing those people really helped me start with a solid foundation, and paved the way for my recent success.