Message from the Associate Dean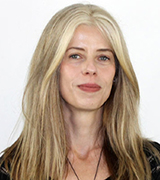 Social science encompasses multiple disciplines and methodologies united by their focus on the study of human behavior and its interplay with social and cultural contexts.  We study the behaviour of societies and the people within them, exploring diverse topics such migration, human health and development, the economy, governments, societies and cultures, voting behaviour, and how our cultures and societies evolve over time. Social science is vital for shaping public policy, governmental operations, and much, much more.   
The knowledge generated by social scientists is crucial toward understanding our increasingly complex and rapidly changing world.  The Faculty of Social Science at Western is proud of the depth and breadth of our options for training graduate students to grapple with these complex issues and problems.  As the largest Faculty at Western and one of the most diverse Social Science faculties in Canada, we offer many master's and doctoral programs, including those in Anthropology, Economics, Geography, History, Political Science, Psychology, and Sociology.  We are also home to interdisciplinary graduate programs in Gender, Sexuality, and Women's Studies, Neuroscience, as well as collaborative graduate specializations in Translational Justice and Post-Conflict Reconstruction and Migration and Ethnic Relations.  We are pleased to offer multiple professional programs through the DAN Department of Management and Organizational Studies and through the Network for Economic and Social Trends.  Our Master of Public Administration program is unique in English-speaking Canada in its focus on graduate training in the management of local government.  For more information, please explore our list of graduate programs.  We are also pleased to support postdoctoral training in our Faculty. 
Social scientists have played a leading role in demonstrating that diversity fosters critical thinking, strengthens communication skills, and reduces harmful stereotypes, along with many other positive benefits.  Accordingly, the Faculty of Social Science strongly believes that the diversity of our students, faculty, and staff is foundational to our research strength and scholarly excellence in this increasingly globally interconnected world.  We are committed to fostering a welcoming and respectful environment in which all talented scholars have the opportunity to achieve their greatest potential.  With this in mind, among our many awards available to graduate trainees, we have several dedicated to increasing our representation of underrepresented and Indigenous scholars.   
Please explore our site to learn more about the important work we do in our Faculty and our world-class graduate training. 
Elizabeth P. Hayden, Ph.D. 
Professor and Associate Dean of Graduate and Postdoctoral Studies, Faculty of Social Science