Reading Room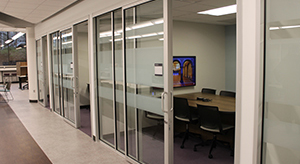 Social Science Centre, Room 1051

Welcome to the Social Science Reading Room, SSC 1051!
With support from Western's Provost, Faculty of Social Science,  Social Science Students' Council and the Social Science student donation fund, the Reading Room opened on January 17, 2017. 
The room is available for Western undergraduate Social Science students. Western undergraduate students currently taking Social Science courses are welcome to use the room during SSSC hours.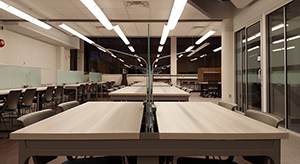 Please adhere to the following rules:
Be considerate to those around you
Only lidded drinks allowed - no food
Use headphones - no excessive noise
Keep it clean - remove all garbage
Leave the room by 11:00pm
Collaborative Rooms
There are four collaborative rooms that can be scheduled during operational hours.  Students can schedule them in a maximum of two hour blocks during open hours.  
Scheduled bookings have priority, please be observant by checking the room schedule.  If the room is not booked, students are welcome to use them. 
Book a collaborative room through Western Libraries
Reading Room Hours:      7:00am - 11:00pm
                                           Monday to Sunday
SSSC Hours:                  9:00am - 5:00pm
                                        Monday to Friday (September - April)
Access to the room, outside of SSSC's hours, is by swiping with your Western One card.