IN PROFILE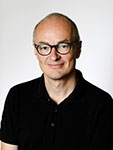 Holm, a specialist in quantitative methodology in Sociology joined the Department of Sociology at Western University.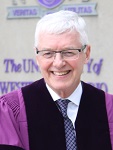 Lynch, former Clerk of the Privy Council, Canada's most senior civil servant, received of an honorary doctorate from Western University.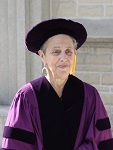 Stein is a world-renowned political scientist and recipient of an honorary doctorate from Western University. 
NEWS AND UPDATES
The Department of Management and Organizational Studies has organized its faculty into two new research clusters to build on their award winning research and provide guidance for further growth.

Victoria Esses, Professor in the Department of Psychology at Western University, and three co-investigators have received a SSHRC-Immigration, Refugees and Citizenship Canada (IRCC) grant to research refugee information needs and how refugees receive and use information.

Jennifer Willoughby, a doctoral student in bioarchaeology at Western University studies cancer in mummified remains. To help her better identify what a mummified tumor looks like, Willoughby created her own mummies.
More News and Updates