Robert A. Young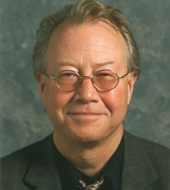 Canada Research Chair in Multilevel Governance
Tier 1 - May 2003, Renewed May 2010 - May 2017
Social Sciences and Humanities

Office: SSC 4223
Phone: 519 661-2111 ext.83662
E-mail: young@uwo.ca
Website


Making Intergovernmental Relationships Click
What are the most effective ways that various levels of government can work together to develop good public policies? This important question is the motivating force behind Dr. Robert A. Young's unique research program.
Dr. Young, one of Canada's most distinguished political economists, is conducting collaborative studies focused primarily on relations between Canadian municipal governments and the federal government, and how these are mediated by various provincial governments across several policy fields. The objectives of this largely unexplored field are to further understanding of multilevel governance and identify those intergovernmental relationships and processes which produce the best public policies.
The research program involves a series of studies on relations between governments, and between governments and other centres of power, including the organizations of civil society. For example, one study will isolate the various patterns of mediation that provincial governments exercise with respect to municipal-federal relations. Another three, focused specifically on New Brunswick, will demonstrate the power the provincial government of the 1960s possessed to stymie, distort and ultimately absorb a regionally based set of contesting radical social organizations; show how the federal government blocked efforts by the provincial government and the city of Saint John to develop a massive industrial project; and examine how voluntary associations in the province relate with the three levels of government.
Collaborative work on municipal-federal-provincial relations will involve studies across all Canadian provinces. The objective is to identify the patterns of interaction most conducive to sound public policy in six fields – emergency planning, federal property, immigration and settlement, infrastructure, tourism, and urban Aboriginal people. This long-term project will focus on many communities. It will also entail studies of particular big cities and comparative studies of municipal-federal relations in several other countries.
Source: Canada Research Chairs program, Government of Canada