Faculty of Social Science thanks friend and supporter Cecilia Yau
Faculty of Social Science thanks friend and supporter Cecilia Yau
June 23, 2016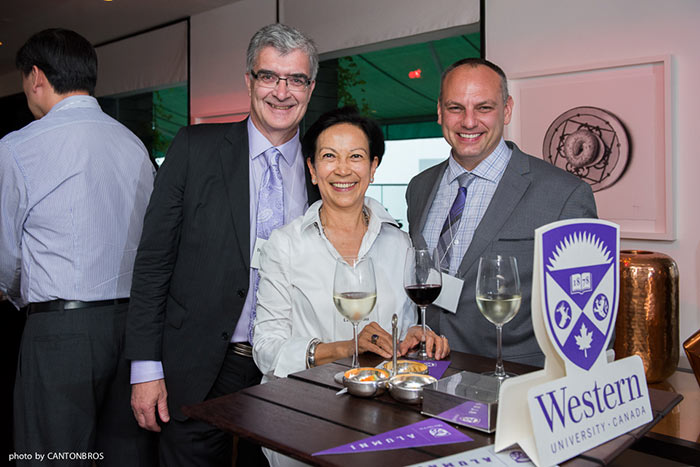 Dan Shrubsole, Chair of the Department of Geography, Cecilia Yau and Robert Andersen, Dean of the Faculty of Social Science at the Chancellor's Reception in Hong Kong, May 28, 2016.
Cecilia Yau has been an ongoing supporter of the Faculty, and in particular, the Department of Geography. 
Thanks to support from Yau, Western Geography is one of three universities that will be participating in a 10 to 12-day Field course in the Pearl River Delta of China in May-June 2017. A significant amount of the cost will be covered by donations from Cecilia Yau. Five students from Western will participate, along with students from the Chinese University of Hong Kong and Sun Yat-Sen University. The overarching theme of the Field Course is proposed to be:  Change, growth and sustainable development.  
In the past, Yau endowed funds for the Professor Elaine Bjorklund Scholarship.