Three Social Science professors named as Faculty Scholars
Three Social Science professors named as Faculty Scholars
March 29, 2017
Three professors in the Faculty of Social Science have been named as 2017 Faculty Scholars: Mark Cleveland, Associate Professor in Management and Organizational Studies, Laura Huey, Associate Professor in Sociology, and Robert MacDougall, Associate Professor in History.
The Faculty Scholars Award recognizes significant recent scholarly achievements in teaching or research. Nominated by faculty deans and selected by the Faculty Selection committee chaired by the Provost, the recipients have an international presence in their discipline and are considered all-round scholars
Mark Cleveland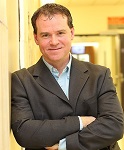 As a researcher, Cleveland's interests are interdisciplinary, spanning the managerial and social science domains of marketing, consumer behavior, economics, psychology, anthropology, and sociology. He is recognized internationally as a pioneer of research on global consumer culture, cosmopolitanism, materialism, and social identity. Cleveland is also renowned for his work on cross-cultural consumer behavior, green marketing, and gift-giving/information search behavior. He has researched consumers in 22 countries, giving his research international scope and visibility.

At Western, Cleveland contributed strongly to the development of the Consumer Behavior (CB) concentration area in the DAN Management program. He has developed a uniquely multidisciplinary approach to the study of consumers within the broader social sciences.
"As far back as I can remember, I have had an unquenchable thirst for information about the world. Many years later, and almost by accident, I discovered that I also had a passion for disseminating knowledge. Being a university professor, I feel that I am in a privileged place to refine these twin enthusiasms," said Cleveland. "I am delighted, thrilled, and extremely honored to be named one of Western's Faculty Scholars. I am grateful that my dedication and years of hard work are being recognized in this manner."
Laura Huey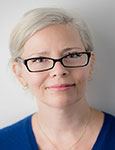 Huey is an internationally recognized scholar in criminology, policing, surveillance, and homelessness, and an emerging terrorism researcher. Her work has been praised for its theoretical and methodological rigor, and her earlier work on surveillance is now regarded as a classic foundation on which recent research continues to build. Huey is a recognized leader of policing research in Canada, and exerts an international influence on this field.
Huey has created a number of courses for the Department of Sociology's criminology modules over the last few years, including courses in forensics, terrorism, genocide, and critical criminology. Moreover, she has engaged in curriculum work revising our undergraduate criminology modules over the last several years. Huey's commitment to mentorship is evident in the number of peer-reviewed articles published with her students.
Robert MacDougall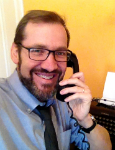 Professor MacDougall has emerged as one of Canada's foremost historians of the late nineteenth- and twentieth- century United States. His many writings show how communication networks in North America have been politically, socially, and culturally constructed, and how those networks have in turn shaped our public sphere, our political culture, and even the ideas we hold. MacDougall is also a leader in the new digital history. In recent years, computational tools and methods, along with the mass digitization of historical documents, have radically changed both the questions historians can ask and the ways historical research can be conducted. MacDougall's research is in the forefront of these changes, synthesizing the best of traditional archival methods with the power of new digital tools.
MacDougall has designed several innovative courses in both History and American Studies, at the graduate and undergraduate levels. As graduate chair for the Centre for American Studies, Dr. MacDougall designed the original curriculum for Western's MA in American Studies, the only such program in Canada.