Indigenous resurgence and socio-ecological resilience
Indigenous resurgence and socio-ecological resilience
October 13, 2020
Story by Rob Rombouts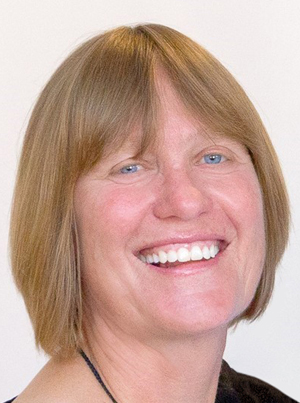 Lewis Williams has joined the Department of Geography and Environment as an Associate Professor. Williams is cross-appointed with the Indigenous Studies program.
Williams researches Indigenous resurgence and socio-ecological resilience. For Williams, this means respecting and re-centring Indigenous connections to land, as well as the knowledge systems that focus on the relationship between humans and the rest of the ecological system.
Indigenous resurgence also includes people who have lost their indigeneity to place, working to re-connect people to the earth and to each other. Williams is a person of mixed ancestry, of Maori and Scots descent. She said that, as a person of mixed-descent, she understands the importance of undoing inter-generational disconnect that can occur.
"In Westernized societies, colonized nation states, some of the Indigenous people and settler peoples have lost that sense of connection," said Williams.
Indigenous, and socio-ecological, resurgence can be used as a lens to view many problems. In an upcoming book, Williams examines the climate crisis as one aspect in a set of interconnected problems.
"Economic instability, social instability, mass migration; these are signs of human disconnect from the earth," said Williams. "These are signs that tell us we are in a time of intensive colonization."
Williams is interested in pedagogies, community development practices, and policy developments that will facilitate the resurgence. She is teaching a course on Indigenous Research Methodology. She focuses on methods that respect the sovereignty of the world views of the Indigenous people that researchers work with. She also focused on using methodologies that are consistent with the communities, to fit within their framework, narratives, and story-telling methodologies.
When researchers work with Indigenous communities, they must also adhere to the OCAP – Ownership, Control, Access, and Protection – guidelines, which were developed by Indigenous people in Canada to ensure knowledge is not taken from the community, but rather the community defines the research priorities.
"In Canada and New Zealand, there is still so much trauma and disconnect for Indigenous people; it's not enough just to have a Truth and Reconciliation Commission and work with Residence school survivors," said Williams. "The work has to go deeper. If talking about reconciliation, it has to be on material and structural terms."
Williams is careful to point out that the focus on Indigenous resurgence and re-establishing a sense of connection for non-indigenized people is not about erasure of Indigenous people, but about centring them.
"The problems we are facing is that people have lost their connections to place and each other," said Williams. "Our journey is a collective one. Many people who are feeling a sense of disconnect are excited by possibility that they can find a deeper sense of belonging even if they aren't indigenous to the area."
Williams is excited to join Western at a time it is increasing its work in climate change, and when it is building it knowledge and awareness of Indigenous knowledge.
"I'm a curious kind of person; I love getting to meet local communities," said Williams. "I'm looking forward to, as it's possible, engage with local indigenous communities and engage with them with teaching and research."