Ramos translates Social Science to Help Communities
Ramos translates Social Science to Help Communities
April 02, 2020
Story by Rob Rombouts/ Photo by Yoko Yoshida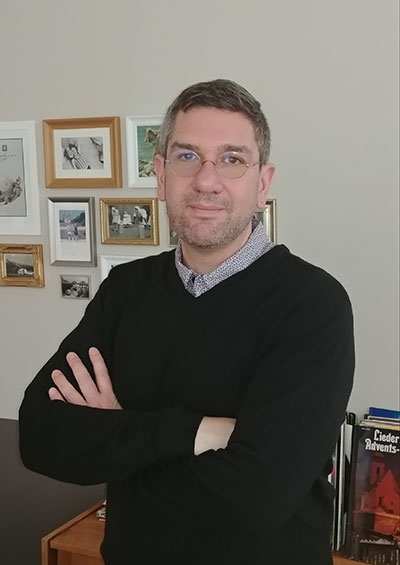 In July 2020, the Department of Sociology will welcome Howard Ramos as professor and Department Chair.

Ramos is currently a professor at Dalhousie University and is a member of the Canadian Statistics Advisory Council. He previously served as the Associate Dean of Research for the Faculty of Arts and Social Sciences at Dalhousie and is a former president of the Canadian Sociological Association.

He has conducted research in five areas: Social movements, including Indigenous mobilization and environmental advocacy; human rights and equity issues; immigration; social change in cities; and the implications of AI and technology in communities.

A common thread through Ramos' research is a focus on social justice and translating social science to help communities and facilitate public engagement of pressing issues.

The Equity Myth, co-authored by Ramos, has had impact on equity and diversion inclusion policy on Canadian university, and funding policy.
Ramos' work with Yoko Yoshida has had impact on immigration policy in secondary cities in Atlantic Canada. Their work on family immigration has informed research and policy on family and non-economic immigrant pathways as well as the tracking of immigrant retention in Atlantic Canada.
He is excited to be part of the role Sociology at Western plays in training the next generation of social scientists.
"It's a dynamic department, with a group of motivated people that have a unique focus that you don't see in other Sociology departments in Canada," said Ramos. "It's a huge opportunity and very exciting to be part of that."

Ramos sees "great opportunities to work with a young and dynamic department with potential to plug into an applied social science that can make an impact on the community of London and the province, and work in a department that alreday has a number of linkages to the federal government," said Ramos, who sees opportunities to make these links while pursuing academic excellence.
"I will be excited to work with the department to promote all of the things it is doing" said Ramos. "The amazing work being done in the department shouldn't be kept a secret."