Yoshida focuses on Creating Dialogues between the Community and the Academic
Yoshida focuses on Creating Dialogues between the Community and the Academic
April 02, 2020
Story by Rob Rombouts/Submitted Photo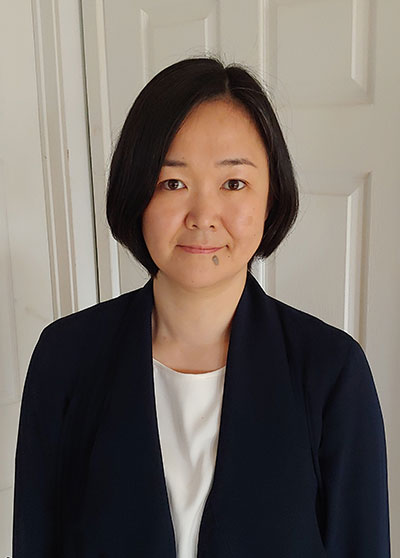 Yoko Yoshida is joining the Department of Sociology as an Associate Professor.

Yoshida has been with Dalhousie University for the past 10 years. She currently serves as Vice President of the Canadian Population Society.

Her research focuses on immigration and immigrant integration, race and ethnic relations, as well as social inequality. She has also worked on issues of health inequality.

Yoshida currently holds two SSHRC funded grants. In the first, she leads a project "Evaluating the economic outcomes and retention of immigrants to Atlantic Canada" and is working with Professor Michael Haan.

The second is "the Child and Youth Refugee Research Coalition" where she works on adulthood transition of refugee children and youth and the household conditions surrounding them.

In her research, Yoshida has developed close working relationships with community stakeholders and government. She has worked with the Nova Scotia Office of Immigration, as well as the Immigrant Services Association of Nova Scotia among other groups. In her research, Yoshida tries to incorporate the perspectives of community partners, from developing research questions to dissemination of the findings.

Yoshida also applies this approach in the classroom, bringing in community partners and challenging students to apply their research skills to offer solutions to problems facing community stakeholders. She hopes this approach will create linkages for the students between what they learned in classroom and the needs of community partners.

"I aim to create dialogues between academic pursuits and problem solving for the communities," said Yoshida. "I hope students can take their experience out of the university and have better insight when looking for jobs, giving them ideas on how they can apply knowledge. I would like to replicate this at Western."

Along with her SSHRC grants, Yoshida has other existing connections with research at Western. She is a co-investigator on the Pathways to Prosperity project, which is led by Professor Victoria Esses. In November 2019, Yoshida also delivered a lecture as part of the Centre for Migration and Ethnic Relations Colloquium Series.

Yoshida is excited to come to Western, and continuing her work with existing research clusters. By bringing in connections from Atlantic Canada, Yoshida wants to contribute to help make Western a hub of immigration research.

"Western is a renowned university, especially in the fields of immigration research," said Yoshida. "The department of sociology has a concentration in the field of population dynamics. I'm excited to be working with familiar people in the department."

Yoshida is also interested in working with graduate students at Western; "Because of the department's priority areas, it draws a lot of talent from across Canada and internationally," said Yoshida.