Kaitlynn Mendes joins Department of Sociology
Kaitlynn Mendes joins Department of Sociology
July 15, 2021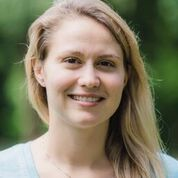 Kaitlynn Mendes says that due to factors such as increased access to technology (especially at a younger age) and social media platforms encouraging negativity, online harassment has increased.
Mendes, who recently joined the Department of Sociology as an Associate Professor, researches online harassment, and how people use social media to challenge rape culture, sexual violence, sexism and misogyny.
When it comes to digital harassment, the design and operations of social platforms enable and encourage the harassing behaviour. As messaging platforms like Snapchat and WhatsApp use end-to-end encryption, tracking abusive content is more difficult.
"It is more difficult to know if content is out there, who has received it, and to have the content removed," said Mendes. "For the platforms, there is very little accountability and oversight. Some platforms generate profit from this type of interaction and activity."
The form of harassment can vary depending on the social media platform. For girls, most harassment takes place on platforms like Snapchat, Instagram and WhatsApp and includes requests for nude pictures, as well as being sent unsolicited nudes.
For boys, the harassment often takes place through gaming sites, where they receive messages from bots, trying to lure the users to porn sites.
"We know this harassment is happening as soon as young people get phones and get access to social media platforms," said Mendes. She is currently researching new forms of online gendered forms and risks that have developed since the start of the COVID lockdown.
Her work has been used by governments and NGOs in defining and creating new policies, including being cited in United Kingdom government reports on how to handle online harassment. Charities and NGOs have used her research to revise relationship and sexual education.
"Everything I do has an impact element," said Mendes. In an ongoing project, she has worked with schools in the UK to provide access to students for research on sexual violence in school and sexting. Based on the research, Mendes will develop policies for the schools to implement, which will include teacher training. Additional research can then be conducted on the effectiveness of the policies.
Mendes also researches work on challenging sexism through online campaigns. She has the world's most cited paper on the #MeToo movement, studying the tweets and content related to the movement. An ongoing project researches the type of work that goes into running the online campaigns, work that may not be seen or recognized.
Mendes has collaborated with Anabel Quan-Haase, professor in Sociology, on some of this research.
"There are so many people I want to work with and I am looking forward to creating more connections across the university," said Mendes.
She also sees an opportunity to apply her work in a new area. "New and changing forms of online gendered harms and risks with young people have not really been studied in Canada," she said. "I plan to use research and insight from work in UK and apply it in a Canadian context."