Announcing the winners of the Faculty of Social Science Postdoctoral Award
Announcing the winners of the Faculty of Social Science Postdoctoral Award
October 07, 2022
The Faculty is pleased to announce the winners of our inaugural Faculty of Social Science Postdoctoral Award:   Manfred Asuman (Nelson Mandela University) will work with Howard Ramos in Sociology and Bruno Bonfa Aruaujo (Universidade São Francisco) will work with Julie Aitken Schermer in the DAN Department of Management & Organizational Studies and Psychology. 
The purpose of this award is to support the candidate and faculty member in extending their research and scholarship. The Faculty will grant two awards of $60,000 renewable for two years, with applications due in Sept.
The Postdoctoral award is intended to attract new research talent to Western, and encourages interdisciplinary research.
---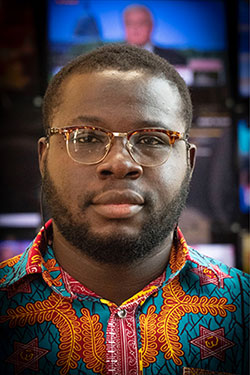 "I feel honoured to receive the post-doctoral award from Western. Western University and Western Social Science, in particular are globally known for excellent and innovative teaching methods which encourage independent and innovative multi-disciplinary research," said Asuman. 
Asuman hopes to "build relevant academic relationships though multi-disciplinary research collaborations which will provide me with the necessary experience I need to begin my career as a full time academic."
Asuman's research studies the intersections between media, the lives of underprivileged and vulnerable groups and how these groups make and use media in achieving developmental outcomes in health, political participation, livelihood empowerment and political participation. He takes particular interest in radio, "the number one means of information and public communication in Sub-Saharan Africa."
During his post-doctoral research, he will study how rural communities in Ghana use participatory radio programming on indigenous language media as a means of debunking health dis/misinformation, with a particular focus on community radio stations in rural Ghana.
"The project will help the study communities, as well as other developing communities in the global south, use homegrown communal inclusion methods such as participatory programming on community radio to promote social justice, social inclusion and democracy," he said.
---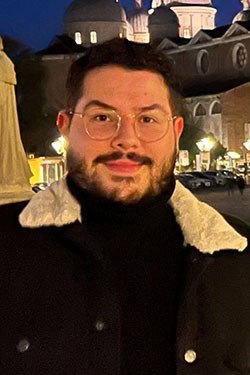 Bonfá's project will focus on furthering our understanding about the Vulnerable Dark Triad, a construct which includes the dimensions of vulnerable narcissism, secondary psychopathy, and borderline personality disorder.
"I hope to advance both an understanding about the dark personality traits and, by creating a new measure, improve our knowledge about day-to-day aversive behavior," he said.
Through his project, Bonfá will develop a new measure to assess these aversive traits, accumulate evidence for the newly developed instrument, and go beyond self-report measures by assessing how responses to the new measure correlate with overt behaviours in an objective task.
"As a Latin American researcher, the Social Science Postdoctoral Award means the possibility for me to go beyond what I have already accomplished. The position will allow me to train as a researcher in areas I need to further improve, such as large-scale project coordination and project development," said Bonfá. "I'm also very excited to work at Western University which has a rich history of scale development, with past psychologists such as Prof. Douglas Jackson. As this is my first experience as a postdoctoral researcher, I hope to experience a rich academic environment and Canadian life. It will be an honor to be a part of the Western University team!"