Chloe Lau, PhD, Psychology, receives Governor General's Gold Medal
Chloe Lau, PhD, Psychology, receives Governor General's Gold Medal
October 24, 2022
notes from Paula Menzies Cameron, Western News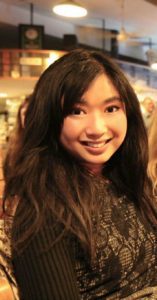 Chloe Lau was one of three Western graduates to receive a Governor General's Academic Medal. Since 1873, the awards have recognized outstanding students across Canada.
Lau completed her PhD in the department of psychology in October 2022. Her PhD thesis with eight peer-reviewed publications, supervisedby D.H. Saklofske, examined present state and general over-time levels of cheerfulness across different languages and cultures. The SSHRC Joseph-Armand Bombardier Canada Graduate Scholarship (CGSD), Ontario Graduate Scholarship (OGS), Mitacs Research Training Award and Canadian Psychological Association Student Research Grant supported her research emphasizing positive psychology. 
Lau's publications include 38 peer-reviewed articles and book chapters and over 40 symposia/poster conference presentations. The SSHRC Michael Smith Foreign Supplement and ThinkSwiss Scholarship funded her research with Professor W. Ruch, University of Zurich. The Mitacs Globalink Research Award and Mary Ann Underwood Small Global Opportunities Award aided research with Professor F. Chiesi, University of Florence. 

 
 Lau is currently a postdoctoral fellow at the Centre for Addiction and Mental Health at the University of Toronto, funded by CIHR, Mitacs and Mental Health Research Canada, and is focused on designing a machine learning algorithm to detect suicide risk in youth.