Western undergraduate students take all top prizes in anthropology story project
Western undergraduate students take all top prizes in anthropology story project
November 07, 2022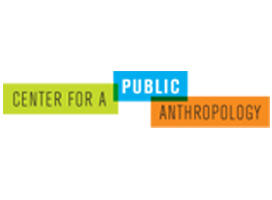 Students in ANTH 1025F, taught by Kelly Linton, took all 20 of the top story prizes in the Centre for Public Anthropology's Community Action Project.

Founded by Dr. Robert Borofsky the Centre for a Public Anthropology is intended to promote a more publicly engaged and activist anthropology. He believes in the importance of creating an anthropology that is transparent, focused on collaboration, and that benefits communities.

The Public Anthropology's Community Action Project helps to provide students with key skills they need to be successful in their future careers: critical thinking, effective communication, and active citizenship. The Project encourages (1) critical thinking regarding a social issue of concern, (2) a sharing of ideas among students with different perspectives from different schools, and (3) improved writing skills.

For Fall 2022, students were asked to consider "communicating across difference", engaging with and understanding diverse viewpoints during a time of increasing polarization. Students were asked to read newspaper articles from diverse viewpoints on issues related to race and policing. They then had to write a story that reflected their position, but also attempted to find common ground with those they disagree with, to address a polarized topic constructively. The stories were circulated anonymously to four other students in North America for peer-review. Each student in the class also completed four peer-reviews.

The project included several different universities and more than 1000 students from schools across North America. The Community Action Project recognizes the top 20 most outstanding stories submitted during each action period. The students in ANTH 1025F took all 20 of the top story prizes.

The success "is a reflection of how engaged and committed they were to the project," said Linton, the course instructor.

"The Public Anthropology Community Action Project provides opportunities for students to engage in issues of public concern, consider the cultural contexts that shape human behaviour, and develop communication skills," said Linton. "It also provides them with the opportunity to understand how an anthropological perspective can move beyond the classroom to make a real difference in our world. Our participation in the project was a great success and I look forward to participating in the future."

The successful students were Donald Johnson, Vanessa Samms, Kyle Luo, Aidan Haldenby, Kyle Johnstone, Candace McGuire, Cheen-Young Liu, Caleb Cha, Helena De Mal, Cristian Gaggi, Ahmed Jaffar, Mackenzie Merchant, Dada Nguyen, Abdel Rahman Alanani, John Binguis, Tessa Devereaux, Layal Enbah, Mariya Leonova, Christian Tivig, and Esin Yanikomeroglu.

Read the student submissions.