Kaitlynn Mendes named as a Western University Faculty Scholar for 2023
Kaitlynn Mendes named as a Western University Faculty Scholar for 2023
April 27, 2023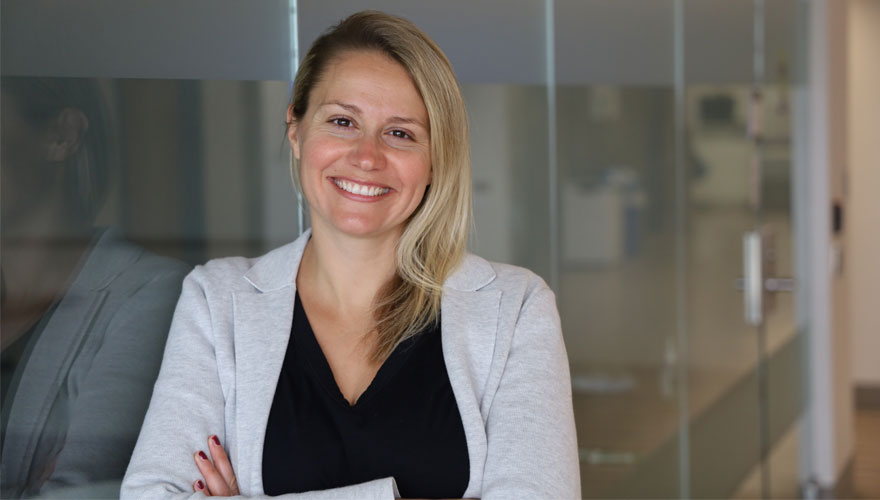 Kaitlynn Mendes, Associate Professor in the Department of Sociology, has been named as a Western University Faculty Scholar for 2023.
Mendes is Canada Research Chair in Inequality and Gender. She researches online harassment, and how people use social media to challenge rape culture, sexual violence, sexism and misogyny. Her research has received international acclaim and has had impact in and out of academia.
"I'm delighted to accept this award and have my research on inequality, gender, and digital technologies be recognized by the University," said Mendes.
Investigating how digital technologies shape, disrupt, and transform the gendered nature of political participation, Mendes' work has refocused academic and public policymaker attention. She has focused on the ways people have harnessed digital technologies to dialogue, organize, network, and challenge gender inequality and oppressive social systems She has also researched young people's experiences of technology-facilitated sexual violence (TFSV) and how existing legal and educational policies fail to address this growing issue. Mendes works closely with policy makers and educators, to help bring the information to parents, students and teachers who live with these issues daily.
"I'm really excited to keep exploring how young people in particular are using digital technologies, and the challenges this brings – for them, parents, teachers, and society at large. And of course to keep working with stakeholders on how we can support all these groups to create a more equitable and inclusive digital future," she said.
At Western, Mendes has acted as mentor to many undergraduate and graduate students, and has co-authored 11 publications with these students. See some of Mendes' publications on her biography page.  
On balancing research and teaching, Mendes said "it's not always to easy to balance them both, but for many years now I try to bring the two together as much as possible. This means brining my research into teaching, but also since my research focuses on young people and digital technologies, they also help shape the topics that I research."
Mendes has an active research output, with high citation counts, and research published in the top journals in the field of media and gender studies, including New Media and Society, Feminist Media Studies, and Journal of Gender Studies. In 2018, she published what has become the world's most cited academic article about the #MeToo movement, which culminated in international acclaim.  
Working with a global network of scholars, her research has explored issues of gender inequality in many nations around the world, including Canada, Australia, India, South Africa, Singapore, the UK, and the U.S.
Established in 2005, the Faculty Scholars Award recognizes significant recent scholarly achievements in teaching or research. Nominated by faculty deans and selected by the Faculty Selection committee chaired by the Provost, the recipients have an international presence in their discipline and are considered all-round scholars. Winners hold the title "Faculty Scholar" for two years and receive $7,000 each year for scholarly activities, as well as receiving a citation.