Story by Justin Zadorsky (Western Communications)/ Photo: Port of Piegan Border Station, Montana, USA. (Wikimedia Commons)
(This project was also covered by the Globe and Mail: How welcoming are communities to immigrants? Researchers design a new tool to find out)
In 2022, the federal government announced a plan to welcome 500,000 new immigrants per year by 2025. With an expected intake of this number of newcomers, there is an immediate need to focus on where they will settle and how they can be successful so they want to stay in Canada.
Western psychology professor Victoria Esses is the principal investigator of the Pathways to Prosperity Partnership, which is looking at ways to make Canadian communities more welcoming to immigrants.
According to Esses, Canada is at a cross-roads. "We need immigrants in Canada for so many reasons, but we are not the only country that has this need. In order for our immigration program to succeed, we must provide the sort of welcome that will support this outcome," said Esses, director of the Network for Economic and Social Trends (NEST) at Western.
Pathways to Prosperity: Canada is an alliance of university, community and government partners dedicated to fostering welcoming communities and promoting the integration of immigrants and minorities across Canada.
To assist in the goal of becoming more welcoming, the partnership is launching two toolkits that will be publicly available to communities across Canada.
The toolkits can be utilized by community leaders and organizations to assess their readiness for newcomers as well as to identify gaps in services and necessities.
Esses hopes the toolkits will be especially useful to smaller communities which traditionally have struggled to attract newcomers, compared to larger urban centres.
"One of the biggest challenges communities face with the intake of immigrants is not only attracting these immigrants to the small- and medium-sized communities where they are sorely needed, but retaining immigrants in these communities in the long term," she said.

Toolkit I: Measuring Welcoming Communities, released March 28, contains assets designed to assist communities to measure how welcoming they are to immigrants and to assess progress as they work to improve.
It includes a list of 19 characteristics important for creating a welcoming community and a set of indicators for each characteristic. The tools allow communities to measure their strengths and gaps, and to develop concrete, evidence-based short- and long-term goals to become more welcoming.
Access to affordable and suitable housing, employment and entrepreneurship opportunities, and suitable health care including mental health care, are just some examples of where gaps may exist, especially in smaller communities.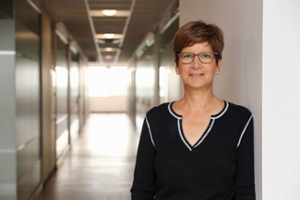 Victoria Esses, a Western Psychology
professor and Director of the Centre for
Research on Migration and Ethnic
Relations (Western Communications)

According to Esses, an important factor underlying many of the gaps is prejudice and discrimination.
"Immigrants face discrimination in the housing market from landlords; they experience employment discrimination when their skills, experience and credentials are not recognized and they experience discrimination when they are mistreated in public facilities, schools and health-care settings," said Esses.
Addressing discrimination is one of the biggest challenges communities small and large will face in the coming years.
"Of course, there are many other factors contributing to these gaps, but reducing discrimination would certainly go a long way to making communities more welcoming," said Esses.
Toolkit II: Promoting Welcoming Communities, will be released later this year and will allow communities to employ practices to address priorities identified through the use of the first tool kit.
With the practices in place, the hope is communities will be able to welcome immigrants more effectively and provide the supports and services needed for them to feel at home and contribute to the prosperity of communities.
"It will be important to ensure the Canadian public sees the benefits of immigration and immigrants for their communities and for Canada, so the majority continue to support Canada's immigration program," said Esses.
The toolkits are publicly available, in both English and French, on the Pathways to Prosperity website: www.p2pcanada.ca and www.voiesversprosperite.ca.
The partnership will also be conducting workshops across the country to demonstrate their use.
The Pathways to Prosperity Partnership is funded by Immigration, Refugees and Citizenship Canada to provide an evidence base for fostering welcoming communities that promote the settlement and integration of immigrants in Canada.