Social Science Career Apprenticeship (SSCA)
Social Science Career Apprenticeship (SSCA)

You're graduating in Spring 2022. Now what?
Western's Faculty of Social Science offers a unique opportunity for graduating students through Social Science Career Apprenticeship (SSCA)!

This program is a collaboration between Western and the London Economic Development Corporation (LEDC) to connect Social Science graduates with employment opportunities in the London region for May 2022.
In 2022, opportunities include roles in social media marketing, administration, and community outreach for organizations such as Giant Creative, Hive Media, Alimentiv Inc. and London Cares Homelessness Response.
Apply here to express your interest!
Deadline to apply: February 22, 2022
Why participate?
Be eligible for exclusive, full-time work opportunities in London (12-month contract)
Gain paid work experience
Be matched with an alumni mentor
Start your career right after graduation
Who can apply?
Students scheduled to graduate in Spring 2022 with a degree from the Faculty of Social Science.
All candidates must be eligible for full-time employment in Canada at the time of submitting their application.
How does it work?
Submit your application of interest on Western Connect
a. Select "Social Science Career Apprenticeship" from the left-hand menu.
Once approved, access career education resources to develop your resume and cover letters.
Apply to postings in the portal and attend interviews. An estimated 5 to 10 positions will be available through the program. Not every student who applies will be invited to interviews or offered a job. The participating employers will decide from their pool of applicants who to interview and rank for a job offer.
Accept a 12-month contract with a London and area employer.
Be matched with a mentor who will be available to support you during your apprenticeship.
Timeline
February 22nd: Student application deadline
February/March: Students attend resume and cover letter workshops, prepare their resume and submit for feedback
March: Job postings are published and applications submitted; Interviewing period
April: Job offers are made
May/June: Apprenticeship begins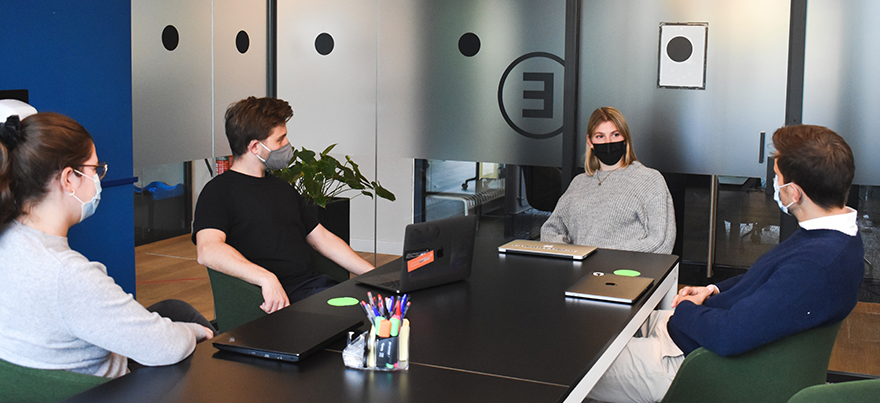 Relevant Career Education Resources to help you in your job search:
This program was established through a grant from Alan Rottenberg.
If you are an employer interested in offering an apprenticeship, please visit LEDC's website to learn more