Message from the Dean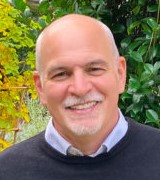 Welcome to the Faculty of Social Science at Western. Our contemporary times call for people who can adapt to uncertain and rapid changes through strong analytical thinking, sensitivity to diverse people and cultures, and techniques and methods to develop evidence-based decisions to prepare you in both your professional and personal lives.

The global climate crisis, the COVID-19 pandemic, political and social instability, the continuing legacies of colonialism; these are just a few of the issues that our Faculty and courses address to help you engage with the world. The current pandemic demonstrates how important social science approaches, concepts and methods are to navigate, analyze, and engage with uncertainty in the world. How do we trust the news, information, and data around us? How can we make informed decisions? What impact does the virus have on our relationships, communities, families, inequality, values, global connections, economies, and politics? How can we do things differently? Our courses provide you with the tools, models, and insight to adapt to unfamiliar, challenging, and exciting futures.

Our alumni graduates develop the analytical and communications skills to adapt to unfamiliar settings and to seize opportunities in a wide range of careers— in, for example, law, government, NGOs, business, cultural and heritage organizations, product R&D, technology firms, managing complex systems, and creative design.

We encourage you to explore our many social science programs but also engage with the life of the Faculty through student clubs, events and initiatives. Engage with us as we challenge you to defamiliarize the familiar, question your assumptions, reflect on your values and through these experiences, build skills and perspectives to empower you and others around you as you move throughout the world.
- Nicholas Harney, Dean, Faculty of Social Science