Economics

Economics studies how individuals, firms, organizations, and governments make decisions, optimally use resources, and respond to incentives. Economic models and empirical analyses help us understand past trends, address current events, and predict future outcomes for a wide array of social issues.
---
Areas of Study
Economics
(Honours Specialization, Specialization, Major, Minor)
Financial Economics
(Major)
Global Economics
(Honours Specialization)
Politics, Philosophy and Economics- Economics concentration(PPE-E)
(Honours Specialization)
Prepare for your future career
Economics is the right discipline for you if you enjoy:
• Studying a variety of topics and issues about the modern economy and society
• The challenge of making logical and rigorous arguments
• Having a wide choice of career paths that are rewarding personally and beneficial for society
Combined Degree Option
Honours Business Administration (HBA) combined with any of:
Honours Specialization in Economics,
Honours Specialization in Global Economics, or
Honours Specialization in PPE-E
Sample Upper-Year Courses
Labour Economics
Economics of China
International Trade and Finance
Public Finance
Econometrics
Student Stories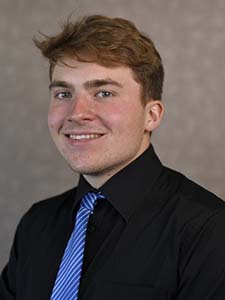 Kyle Boutilier completed an Honours Specialization in Global Economics, and the Scholar's Electives program, at Western.
Following graduation, Boutilier worked as a research assistant with the Bank of Canada. "In first year, you take courses in many different subjects. Western really encourages an interdisciplinary approach, the professors really encourage going beyond the course material and finding the niche within the area that you study."
Learn more about studying Economics at Western:
What is Economics? Hear from two of our professors about what they research: